About Us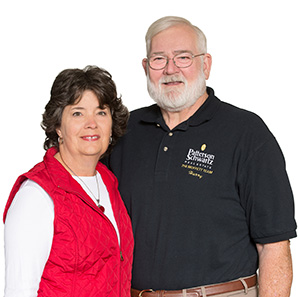 When it comes to real estate, The Moffett Team of Linda & Harry Moffett are an unbeatable combination of warmth, sincerity and commitment, as well as diverse knowledge and complementary strengths.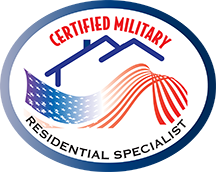 As Harry served two tours in Vietnam, Linda & Harry have a special place in their hearts for Veterans. From each Veteran related transaction The Moffett Team makes a donation to a Veterans group. 
---
The Beginning of the Team
This dynamic professional team originated during Harry's years in the construction business. Linda ran the office while Harry handled operations. In 1986 Linda decided it would be beneficial to have her real estate license to compliment Harry's construction business. She soon became very successful. It was then that Linda suggested that he join her in the Real Estate profession. 
The Team was born
Having learned the fundamentals of  the real estate during many evening conversations at home with Linda it didn't take long for Harry to grasp real estate. This has given the Team a unique vantage point with an experienced eye for solid construction along with knowledge of how to handle problems that may be encountered with home inspections. 
The Growth of the Team
 January of 2000, after returning from a national convention of top producing real estate agents in the country, Linda & Harry had a decision to make. Whether to build  a large team or to manage their company at a smaller level. They decided to try the smaller level by keeping hands on with each and every transaction. It has worked well for them. Since 1997 The Moffett Team has been recognized nationally for their production and excellence, trying to balance being a high producer while still finding time to enjoy and support their children and grandchildren. They have loved every minute of it!  
Commitment to Community
The Moffett Team's commitment to the community is equal to their commitment to real estate. Over the years they are proud to have been participants and sponsors of the American Cancer society Relay for Life, the Multiple Sclerosis Society Bike to the Bay, Habitat for Humanity, Ronald McDonald House, Colonial Education Foundation, Stride to Cure FOP, along with high school sports boosters and Creative Mentoring for school children. 
Always committed to the Veterans, Linda and Harry love volunteering for Stockings for Soldiers and raising funds for Wreaths Across America. The laying of the wreaths is a family affair with their children, grandchildren, close family and friends participating. 
Linda also currently serves on the Board of Directors for the Howard Weston Senior Center in New Castle. Said Linda "It's important to make sure our Seniors are taken care of. This is just one way we can help".
 
Commitment to the Real Estate Community
Over the years Linda has served on various committees at the New Castle County Board of Realtors. She has been on the Board of Directors and currently chairs the Grievance Committee.
In 2010 Linda received the Good Neighbor awards for her service to the community & non-profits, from both the New Castle County Board of Realtors and Delaware Association of Realtors.
In 2019 Linda was inducted into the New Castle County Board of Realtors
Hall of Fame for her on-going involvement in the Real Estate community
for over 30 years.  
With commitment like this to life and community, you know that when they say "Professional Service With Personal Care" they really mean it!